Amy High Fellowship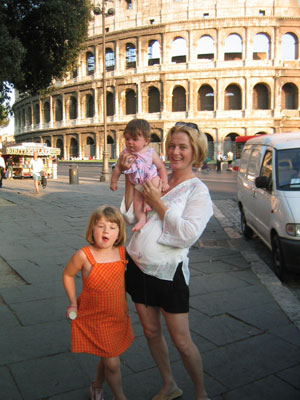 Electum habemus!

  April 23, 2017.  

The 2017 Amy High Fellowships Committee is pleased to announce that from an exceptionally large and strong field of applicants this year, it has chosen a winner to receive the 2017 Amy High Fellowship.  Our winner is Walter Melvin Roberts III of Detroit Greek and Latin, Detroit, MI.  Gratulamur tibi, Valteri! 


Committee Chairman's statement:
"We were blessed with an incredibly strong field of candidates this year. They all impressed for their particular strengths and each in her or his own way would be a huge asset to our programs and the world of Living Latin in general."

Walter's statement:  
"I am truly honored to receive the Amy High Fellowship to attend Rusticatio. I view this as an ideal opportunity to enrich my experience of Latin by becoming both communicator and auditor of the language. Even more so I look forward to the fruits this experience will bring to my students as my own pedagogy gains from this full-immersion experience of Living Latin. I have no doubt that the Rusticatio experience will serve as a wonderful capstone to my many years of philological study of the language." 




Meet Walter
Walter's credentials are as unconventional as they are impressive. Though he holds degrees from Columbia (BA), Chicago (MA) and Berkeley (MA, PhD), his life experience has often taken him far from the beaten path. Along his road, he has lived alongside Carthusian monks, hiked among grizzlies in Alaska and Montana, worked as a "diamond donkey" for one of New York's most exclusive jewelers, and served as an amendments coordinator for the Montana Senate.

Walter recently resigned a tenure-track position at the University of Vermont to make a difference in the lives of young people in his home town, Detroit. To that end, he founded the Detroit Greek and Latin Educational Foundation, a 501(c)3 non-profit. Currently he serves on the core team securing funding to create a new institution, Detroit Latin, which will be a centrally-located school dedicated to excellence and inclusiveness. Detroit Latin is slated to open in 2018.

An avid chess player, Walter taught the game to kids while he still lived in Berkeley. He loves bicycling, and enjoys the out of doors.



Previous Amy High Fellowship Winners:

2016 Eleanor Arnold, Athol High School, Massachusetts (reflections on the AHF here)
2015 Eric Mentges, Northwest Pennsylvania Collegiate Academy (reflections on the AHF here)

About Amy High:

Amy (pictured above in Rome in 2003 with daughters Maddie and Phoebe) was an enthusiastic supporter of SALVI and a personal friend of many who helped SALVI get where we are today. You may have known her by her Latin name–Amalia Alta–and you may also remember her for her vibrant performances as Iulia Pauli, the anchorwoman of the Forum Romanum classroom video series, or her translation of the children's classic Olivia into Latin. Amy had made a name for herself teaching elementary-school Latin in the Washington DC area and was still ascending to the peak of her career when she was taken from us suddenly and much too soon. Amy High Fellowships allow her vision of joyful Latin learning to continue to spread.

About SALVI Amy High Fellowships:

Amy High Fellowships are for current Latin teachers and for students at least 18 years of age at the time of the program they wish to attend who have graduated from high school and are enrolled in undergraduate or graduate study, and who, having progressed in Latin beyond the basic level, are planning to pursue a career teaching Latin.  If you would like to support the Amy High Fund (which is almost but not fully endowed), and help people who could otherwise not afford it to attend a SALVI event, please visit our donation page and say that you would like your donation to go to the Amy High Fund.

Further inquiries to info@latin.org.

To apply for the

2018

Amy High Fellowship, check back on this page in autumn 2017 for a link to the application form.  Our application process is wholly online.